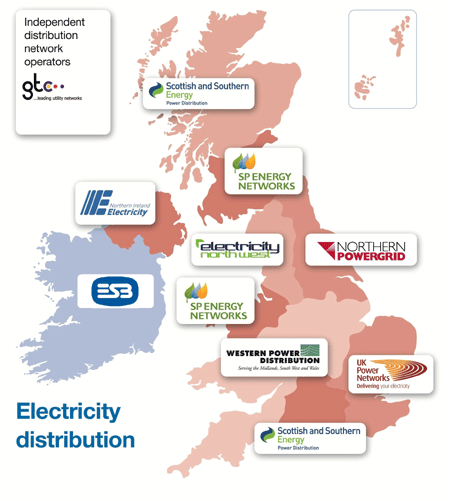 ENA Application
We aim to make connecting generators to any point in the UK network as simple as possible, enabling you to get the swiftest response from your local DNO and getting your project off the ground. This is the first step in generating a revenue stream for your business through Demand Side Response.
Our electricity system is changing. A rise in intermittent renewable energy along with rapid advances in technology is transforming the landscape. We are moving away from a world where electricity once flowed one way along networks to one where it is now often produced locally and flows in multiple directions. This means the system needs to be managed more differently and more responsively.
Businesses are helping to deliver this change, saving money and earning revenue by using their power more intelligently, without impacting on their normal day-to-day operations.
When you are looking to connect a generator to your local DNO's network we recognise that you may have some questions. The team at ESE are here to help and make this process as smooth as possible.
We use our extensive understanding of the network and tools available to us to assess potential connection opportunities before applying for a connection.
Confused about which type of Distributed Generation Connection you require (G83, G83/2 and G59)? We will help you to determine the most relevant connection you are planning to install along with the relevant application form.
We can compile all of the relevant information you need as part of your application from operation philosophies to short circuit calculations. Once you have a connection agreement them a potential revenue stream is only one step away.
Our team of engineers will then project manage getting any equipment required or modifications which need made to existing assets to make the connection you will have been granted.
Our quotes give the best technical solutions teamed with the most cost effective pricing to make the business case to participate in Demand Side Response stack up for you.